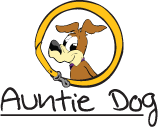 Meet our Student of the Month!
Raylan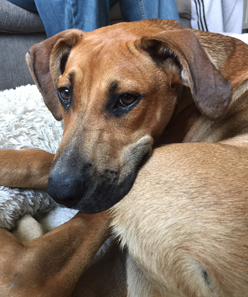 "Our story began when my husband and I suddenly lost our 10 year old 'soul dog' to a splenic tumor. Heartbroken and lonely, I started looking at adoptable puppies online and I loved every single one! When I saw Raylan I knew I had to show my husband and he liked him too. We (mostly me) decided to fill out an application for adoption and it just so happened Raylan's adoption family fell through. The stars had aligned and we were bringing home our dream puppy."
Read The Rest of Raylan's Story >>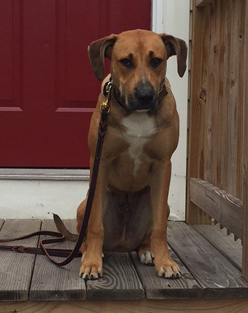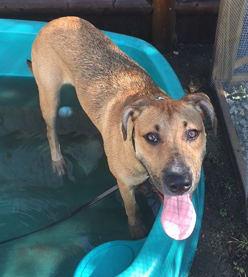 Visit Our Facebook Page.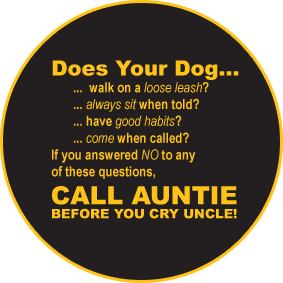 Challenge Driven Dog Training
We believe that all students deserve our full attention and evaluation. We do not offer a fast food, one-size-fits-most approach to dog training. Auntie Dog training programs are challenge driven. Student concerns and questions are addressed in all programs.
Auntie Dog offers an AKC S.T.A.R. Puppy Program, Therapy Dog Workshops, Rally Drop-In Classes, Group Obedience Classes, Private Lessons and Training Camp. Whether your dog is in need of behavior modification or just more reliability and attention in your neighborhood, call us. We would be happy to schedule a free evaluation and show you a demonstration.
The Auntie Dog Training Studio was designed for handler enjoyment and to maximize dog performance. Shock absorbing flooring and comfortable year 'round temperatures keep everyone feeling and working at their best.
The Auntie Dog Training Studio is conveniently located on Route 38, Main Street in Tewksbury, MA.
The Studio is easily accessible from routes 495, 93 and 3.
1487 Main Street, Tewksbury, MA 01876
Training Studio: 978-455-9967
AuntieDog.com graphics and composition by Freestyle Graphics