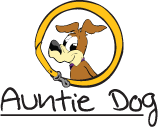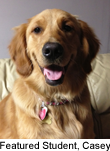 "We acquired our Golden Retriever, Casey from a friend. She was playful, hyper and never listened to anyone. She was very hard to control. Casey was walking me, instead of me walking her! I knew she needed obedience school and that is why I turned to Auntie Dog.
Casey and I attended Obedience Group class. Liz went beyond my expectations. After classes we would speak to Liz and she would offer more advice and tips to help us correct some training challenges at home.
Casey is now an adorable dog that listens to me and obeys me on our walks. A neighbor stopped us recently and said, "I can't believe you are walking Casey and she is not walking you." The neighbors are impressed. I am grateful to Liz and Amy for giving me the tools and knowledge to help reinforce what we learned in class.
My goal is to have Casey take her Canine Good Citizen test and to attend Graduate Drop In School.
I enjoy going on walks and training now that I have control. It is a wonderful feeling. I cannot say enough about training at Auntie Dog. Thank you Liz and Amy for the guidance and instruction you gave Casey and me.
I would recommend Auntie Dog to anyone."
Rosemarie DeAngelis
Tewksbury, Massachusetts
Challenge Driven Dog Training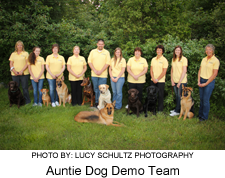 We believe that all students deserve our full attention and evaluation. We do not offer a fast food, one-size-fits-most approach to dog training. Auntie Dog training programs are challenge driven.  Student concerns and questions are addressed in all programs.
The Auntie Dog Training Studio was designed for handler enjoyment and to maximize dog performance. Shock absorbing flooring and comfortable year 'round temperatures keep everyone feeling and working at their best.
The Auntie Dog Training Studio is conveniently located on Route 38, Main Street in Tewksbury, MA.
The Studio is easily accessible from routes 495, 93 and 3.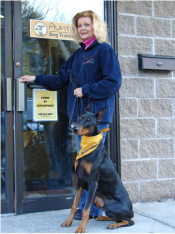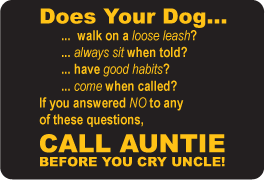 1487 Main Street, Tewksbury, MA 01876

Training Studio: 978-455-9967
AuntieDog.com graphics and composition by Freestyle Graphics