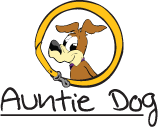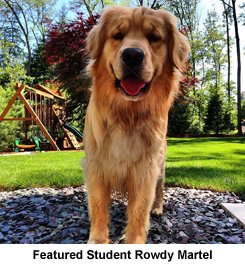 "Rowdy is a 1-1/2 year old Golden Retriever. We got him as a pup from a breeder in Maine. I immediately enrolled him in Puppy Basics at Auntie Dog. I had a 6 month old son at home and wanted training help to make Rowdy an obedient member of my family. Rowdy is the typical Golden Retriever with endless energy and excitement. He loves to play and greet people and dogs.
I was very happy with how my full of energy pup was behaving after Puppy Basics. So I enrolled him in Group Obedience Class to continue his training. After graduation I regularly attended drop in Graduate School. I went on to further training with Liz for the remote collar. The remote collar provides off leash control, which is so helpful with my toddler running around."

Challenge Driven Dog Training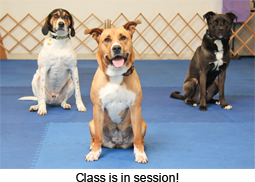 We believe that all students deserve our full attention and evaluation. We do not offer a fast food, one-size-fits-most approach to dog training. Auntie Dog training programs are challenge driven.  Student concerns and questions are addressed in all programs.
The Auntie Dog Training Studio was designed for handler enjoyment and to maximize dog performance. Shock absorbing flooring and comfortable year 'round temperatures keep everyone feeling and working at their best.
The Auntie Dog Training Studio is conveniently located on Route 38, Main Street in Tewksbury, MA.
The Studio is easily accessible from routes 495, 93 and 3.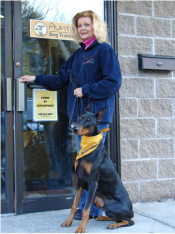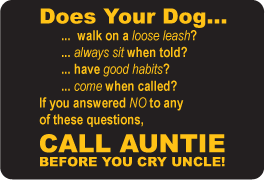 1487 Main Street, Tewksbury, MA 01876

Training Studio: 978-455-9967
AuntieDog.com graphics and composition by Freestyle Graphics